Party dressed this spring with Dughult's beautiful dresses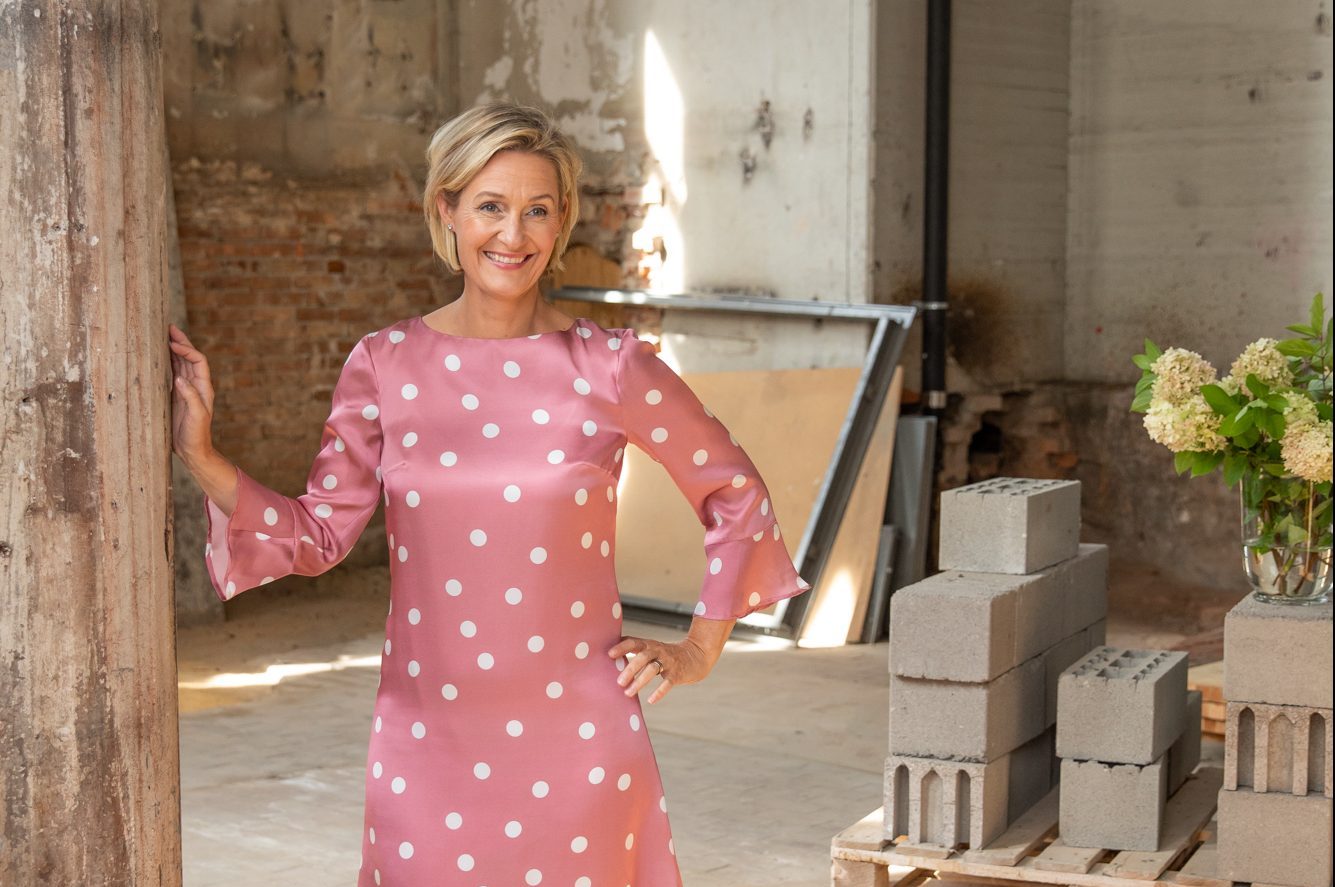 The sun is shining intensely through the window and our tailor is cutting Dughult's sewingpatterns all day long. Spring is a hectic time for us with a lot of holidays and celebrations. It is wonderful to see the joy and happiness in all our customers when they look forward to one of life's great moments. We provide customers with dresses for weddings, birthdays and other special occasions. Often it is the bride or the groom's mother who wants something a little extra. Sometimes you find something that is ready-made on our hangers and sometimes we can create your special garment exclusively for you. Regardless, you get a dress that is completely unique and special. Our goal is to you make you feel like a star at that special occation.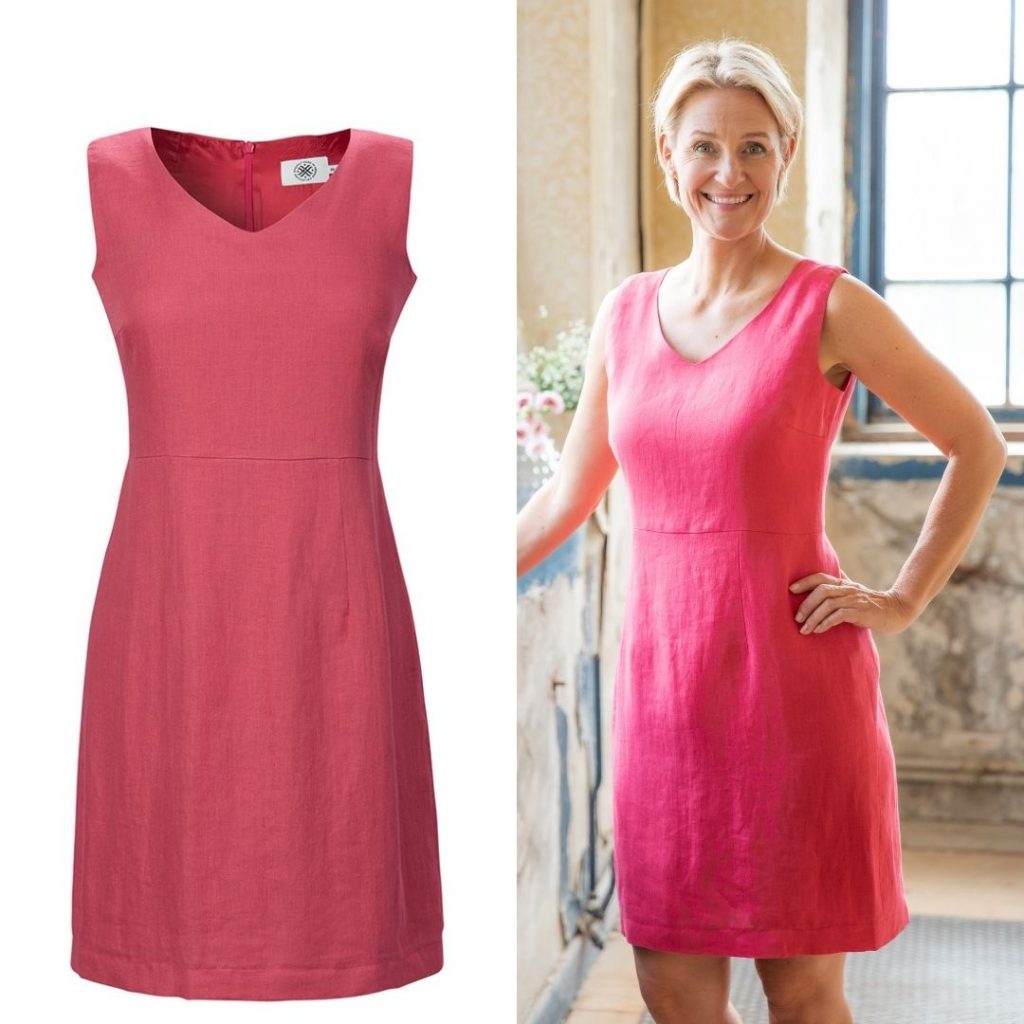 When choosing a dress, the communication and service is important. There must be time to look and try different models and you need someone to help you out. All bodies are unique and that is probably what I think is one of the biggest challenges. All women have different wishes and we thrive with different materials and styles. Some people absolutely prefer a sleeve while others prefer a narrow shoulder strap and a shawl around their shoulders. Another important issue is the color of the dress. A single-colored dress in a more neutral color blends more into the crowd. A dress with a print attracts more attention and you may get more attention.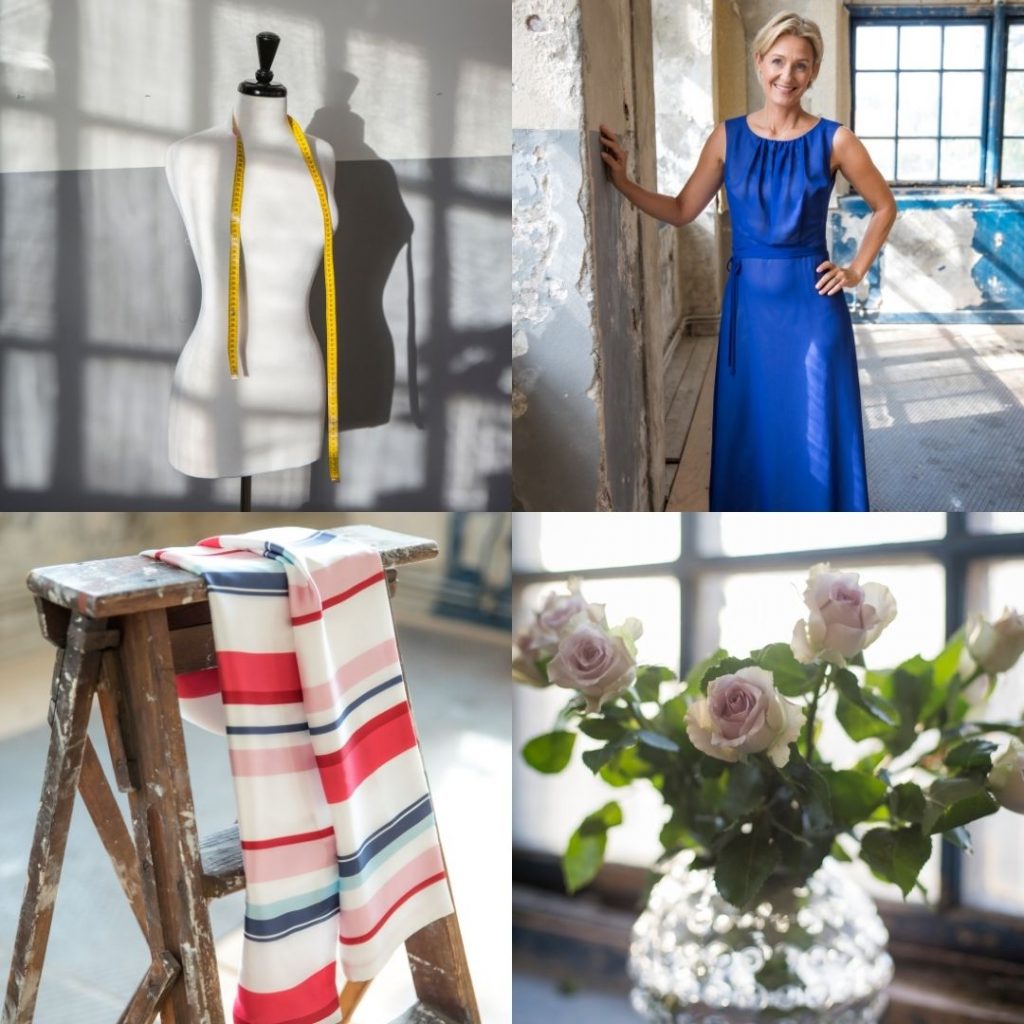 If you love linen and want to wear a dress to a wedding, you can easily spruce it up with a beautiful silk shawl, stylish bag and shoes. If you want to wear a silk dress with a floral print that is visible, you may choose a more neutral shoe, a bag in the same color as your shoes and skip the shawl. Don't be afraid to stand out and dress up!
The past weeks, customers have started calling us making appointments for a fitting. Absolutely wonderful considering that the pandemic we have and how it has affected parties and celebration across the world. This clearly shows hope and spirit for the future.
Enjoy springtime
Love Linda